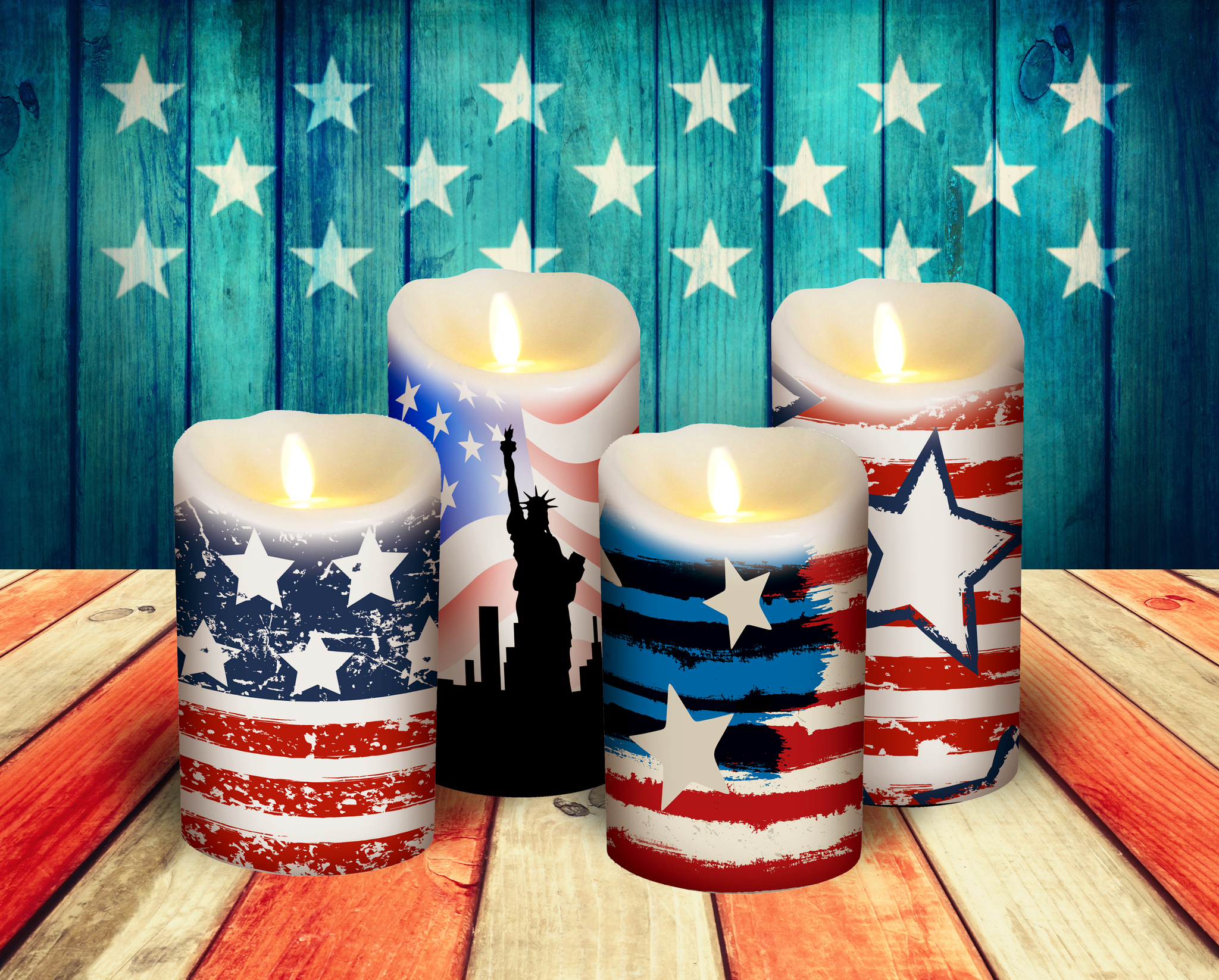 It's our Flameless Decor launch party! Just in time for the 4th!
Beautiful translucent designs created to perfectly fit Luminara Flameless Pillar Candles. Wraps are removable and reusable so your Luminara Flameless Candles can change with the seasons...
Our patent pending wraps are made with an elegant vellum material and printed with a special process to bring out amazing color and detail while allowing the glow of the flameless candle to shine through... Custom die cut so that the wrap blends into the candle and creates the illusion of a new and different Luminara Flameless Candle with every new Flameless Decor Wrap!